Recently, I was browsing IMDb's list of top-rated TV shows: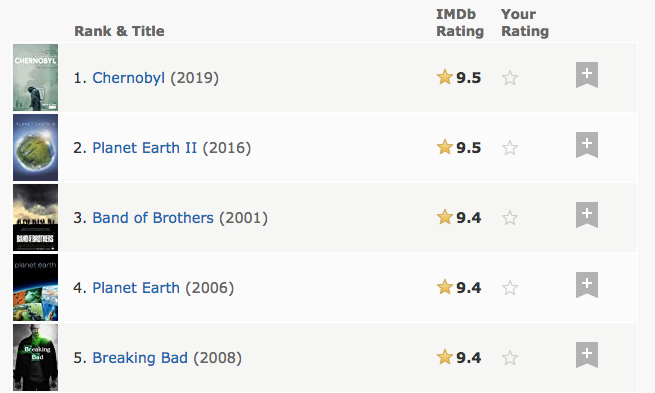 According to IMDb ratings, Planet Earth II is the second-best TV show of all time, with 9.5 stars out of 10. But if you look at the ratings of each individual episode, they range from 6.8 to 7.91: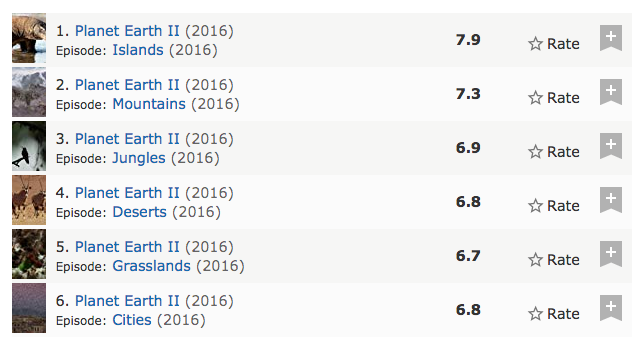 In general, the rating of a TV show usually differs from the average rating of that show's episodes. What does the list of top TV shows look like if we sort by average episode rating instead of show rating? Perhaps voters have different motivations when they're rating shows than when they're rating individual episodes, and it could be interesting to see how the ratings differ.
So I downloaded the IMDb public database to find out2.
Continue reading